Page - Red Warehouse Myoko – Reviews
Red Warehouse Myoko - Reviews
Live feed of our Tripadvisor Myoko reviews
Check out more reviews from our awesome guests here at TripAdvisor.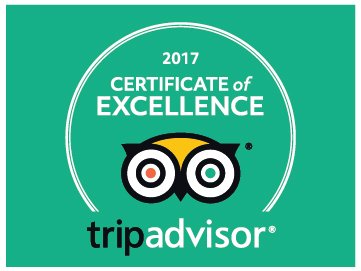 Check out the guest reviews for Red Warehouse Myoko
"Great hosts, family friendly and close to everything. Highly recommended."
Heidi R (via Facebook)
"My wife and I had a fantastic time. Close to lifts, shops and restaurants. Nic, Mami and Ben were phenomenal hosts!!!"
Daniel DC (via Facebook)
"I just want to say what an outstanding stay me and my friend Nick had in Myoko with you guys. Despite the lack of massive dumps of pow, you guys really did make the trip incredibly enjoyable…Thanks again for an amazing stay."
Anthony J (via email)
"…thanks for letting us stay at your Lodge. Peter and I had a great time. It was like our home away from home…"
Anne-Marie L (via email & Facebook) – see Anne-Marie's review and others on our Facebook page
"I've finally got around to thanking you for making our stay at RW in early Feb 15, a comfortable, friendly hassle free experience. We liked the closeness of the lodge to restaurants and to the ski fields. The lodge layout and style is comfy and had an "Aussie" family ski lodge feel to it and this we liked. You guys were very helpful and welcoming. So thanks again and I would not hesitate to recommend RW."
Matt W (via email)
"This place is the spot for snow. Great vibe, nice management and even better location. I will see you there next winter!"
Darren M (via Facebook)
Smorgasboarder Magazine came to visit Myoko Kogen in Winter 2016 and featured Red Warehouse.
Thanks for coming Dave and family!
"Thanks for the great hospitality and knowledge in and around the area. Japan is awesome!"
Evan G (via Facebook)
I was lucky enough to join on a trip with 5 friends to go skiing in Japan. In search for the "rare" Japan powder we also visited cities in and around Akakura. We were lodged at an awesome hotel called The Red Warehouse. Nic was the man and had great suggestions even on down days on what to do in the surrounding area. We visited a few of the resorts around us and the surrounding valley.
"A massive thanks to Nick and the crew at Red Warehouse for making my stay in Myoko. The place was great and had a homely feel."
Trent T (via Facebook)
"Thanks Nic and Yoko…even better was my 3 week stay at Red Warehouse, Myoko Kogen, largely due to your fantastic hospitality and helpful advice. I'll definitely be back at Red Warehouse…"
Murray R (via Facebook)
"We just wanted to say a big thanks for making our trip to Japan so memorable.It was such a great trip for us, with the Red Warehouse being a big highlight, & we really appreciated all the extra assistance you offered us; driving us around.Looking forward to staying at the Red Warehouse on our next visit."
Cameron M (via email)
"…it takes me straight back to your, honestly, really fantastic ski lodge. Can't believe I'm feeling nostalgic after 2 weeks!! Again, your hospitality was marvellous."
Eden T (via email)
Thanks for the great stay Nic. 5* Enjoy the video!

Tegan W (via Facebook/email)
Red Warehouse Myoko was a great stay, Very comfortable, friendly. Myself and the boys had a ball."
Jae P (via Facebook)
"Loved staying at the red warehouse with my family, very friendly place, right between ski lifts and village, both 50 mts from front door. Owner Nic is really friendly and knowledgeable about the area, the staff are also great, we all felt very relaxed and got to know all the other guests, look forward to coming back.
Peter M (via Tripadvisor)
See more reviews from our awesome guests here at TripAdvisor.
Lastly, we even get great reviews from people who haven't even stayed with us!
Taken from ski.com.au forums.